Content: text (24 symbols)
Available: 4
Uploaded: 29.10.2013

Positive responses: 15
Negative responses: 0

Sold: 95
Refunds: 0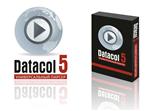 Datacol - a universal solution for the collection of any information available on the Internet. Configuring data collection from any page produced in just a few clicks of the mouse. You just need to choose the area of \u200b\u200bdata you want to save, and he will pick Datacol formula to identify the unit.
The program may store the collected data into:

- CSV, TXT;

- Excel;

- Mysql (+ MSsql);

- WordPress;

- Through the use of plug-ins can implement almost any format to save. For example, previously implemented in the plug-ins to save free blogs on wordpress.com, Livejournal and Blogger (Blogspot). We can discuss the revision to export data to other formats, and CMS.


Creating a new profile settings and combining different options Datacol, you can easily implement:


- Parser content list URL;

- Parser content for keywords;

- Parser issue Google;

- Parser issuance Yandex;

- Parser Yandex Market;

- Parser online store;

- Parser Email;

- Parser blogs with ekporta in WordPress;

- Parser forums;

- Parser site advertisements;

- AND MUCH MORE !!!
04.06.2014 12:51:25
Деньги быстро уходят а разобраться с тем где взять оплаченную программу сложно.