Content: 99-xb-1-m--(3)_03.jpg (8.58 KB)
Available: 10
Uploaded: 14.02.2019

Positive responses: 1172
Negative responses: 11

Sold: 11709
Refunds: 0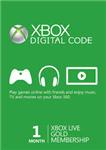 Paying for this item, you will receive a scan card that can be used to create a new or extend existing account xBox Live! Gold for 1 month.


The code can be used on account of any region where there is an option Xbox Live status. Suitable for Russian accounts.


! FREE!

Every third buyer who leave a comment I want to receive a gift Hulu Plus

PS If you have made a purchase of three (3 leaving a review) and has received a gift, please contact us to correspond to the product through the site oplata.info. Three of purchase (3 reviews) guarantee you a gift.


Gold subscription level includes all the services level Silver, and also:

- Multiplayer mode for most games;

- Video chat directly in the game (with the equipment);

- Ability to communicate with more than one companion at a time;

- A unique system for creating and conducting competitions (TrueSkill matchmaking);

- Free game content, and more.


To activate the card:

- Go to the website http: www.xbox.com;

- Click the link Sign In in the upper right corner;

- Log in your account;

- Go to Manage Profile;

- Select Redeem Prepaid Card;

- Enter code purchased.
22.01.2019 18:31:57
I want to receive a gift Hulu Plus
20.01.2019 20:11:04
Спасибо +++
20.01.2019 20:10:59
Спасибо +++
20.01.2019 20:10:54
Спасибо +++
28.12.2018 19:03:36
"хочу подарок
17.08.2018 21:15:19
Все отлично. Пришло моментально
06.08.2018 21:13:42
Хочу подарок
30.07.2018 14:48:43
код пришел, спасибо.
23.07.2018 22:10:01
Благодарю спасибо)
22.07.2018 11:31:06
Спасибо!
20.07.2018 15:47:43
хочу подарок
12.07.2018 15:49:06
Красава уважуха)
20.06.2018 22:40:15
Спасибо, все отлично!
02.06.2018 17:40:07
Хочу подарок
24.05.2018 16:08:05
Рекомендую! ????Купил Xbox live gold на 1 месяц, плюс после ещё 14 дней подарок! ??????ключ пришёл тут же после оплаты!
24.05.2018 13:17:18
Все гут , код подошел сразу , продовец не подвел
13.05.2018 18:50:34
Все супер! Спасибо!
28.04.2018 23:55:09
Хочу подарок
20.03.2018 18:19:42
Все отлично, спасибо)