Content: starorusskoe-koldovstvo.rar (9.44 KB)
Uploaded: 11.09.2012

Positive responses: 0
Negative responses: 0

Sold: 2
Refunds: 0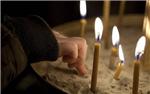 Unique notebook ancestors, which shows the strong 9 ceremonies. The rituals are different in direction, from omens to curses. It should be very prudent before practice them. Ancient magic is unparalleled and at the same time, the deity, which is handling the texts, will not tolerate amateurism. In my time it was discovered only 2 decent source of this path, this notebook and revelation veretnikoy.

If you go down the path of our ancestors, you will appreciate the knowledge contained in this publication.

Every ritual ... getting 100% tested for personal clothing.
No feedback yet