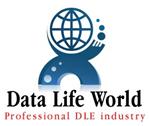 When working with lists of sites are constantly required to check the validity of links (Fidler). If you do not, you can lose a lot of time and effort waiting for registration or placement of news on those sites that are inoperable. Over time, the lists of sites (links) are aging and with them it becomes difficult to work with. This program will contain a list of links to date.


Features Link Validator:


1.Proverka list will be up to one million links;

2.Mnogopotochnaya check references (20 threads);

3.Importirovanie in the program list in text format http: // adres_sayta [transfer];

4.Sbor links from HTML, HTM files;

5.Eksportirovanie trusted list in a text file in the format http: // adres_sayta [transfer]

6.Eksportirovanie trusted list in formats HTM, RTF, XLS, CSV;

7.Nastraivaemy report type (10 characteristics);

8.Vozmozhnost work through FTP Proxy Server, HTTP Proxy server, SOCKS Proxy server;

9.Isklyuchenie from the list of duplicate addresses;

10.Rezhim analysis pages on the site: a complete analysis of the pages located on the site, check incorrect references, verification of HTML-code and text for errors.

11.Proverka browser bookmarks (Internet Explorer, Opera or Netscape Navigator).


All files are checked Antivirus Kaspersky Internet Security 2013. no threat!

Sincerely, Data Life World®
Group Data Life World® since 2011 conducts its work in support of journalists and posters, placing their news on Internet sites in Russian and foreign areas, offering them highly profitable, efficient, economical tools for business. It is a partner of Russian file-sharing services, and many of the major journalists.

The two-year experience of activity allows us to offer our customers simple and effective tools for placement, administration and maintenance of their news.

All offered products and services are created with the application of a large amount of strength and experience of the Group. Our customers use our products, noted in his work support they have them.

Tens of thousands of news and posts placed, in minimum time, bringing a steady income - support our clients and pride group Data Life World®.
No feedback yet