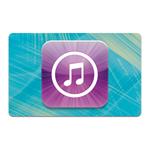 By buying this product you get a code with which you can top-up their account on iTunes 800 rubles.
Warning: this card can be recharged only account iTunes Store, App Store, iBookstore, and Mac App Store Russia (not suitable for US and elsewhere)!
INSTANT DELIVERY KEY ***** *****
Immediately after payment you will receive the key to the screen. It can also be viewed on the site
http://www.oplata.info
13.07.2016 15:03:02
Спасибо! Все ОК!
19.12.2014 2:18:26
Все отлично! Спасибо.