Content: text (0 symbol)
Available: 0
Uploaded:

Positive responses: 5
Negative responses: 0

Sold: 35
Refunds: 0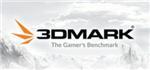 The new 3DMark has everything you need to test the performance of your equipment. Three completely new tests you can measure the performance of everything from tablets and laptops to high end gaming PCs. It is the most powerful and flexible 3DMark ever issued.

We have developed a package of 3DMark for the players, "overclockers" and system builders who want to get the most out of their equipment. 3DMark - a comprehensive set of test computers, designed for those who are really important performance. And now it´s not Windows-only system. With the new 3DMark, you can compare the results obtained on devices with Android, iOS and Windows RT.

★ The latest version of the most popular in the world test suite.
★ Includes three stunning test run in DirectX 9, DirectX 10, and DirectX 11.
★ Test everything from tablets to gaming PCs.
★ Compare your results with the other devices on Windows, Android and iOS.
★ Compete for the title of the most productive PC Steam (Built-in support for boards of Honor Steam).
★ Easy to use, requires no technical knowledge and skills.

Three new benchmark

★ Fire Strike - for high-performance gaming PCs
Start the Fire Strike, to measure the performance gaming PC, or use a preset «Fire Strike Extreme», intended for the most modern systems with multiple GPUs on board. Fire Strike, based on multi-threaded engine, designed for testing equipment with DirectX 11 support.

★ Cloud Gate - for laptops and home PCs
Launch the Cloud Gate, to measure the performance of a conventional laptop or home computer. Cloud Gate is built to support DirectX 11 engine, which were cut off functions not included in the specification «Direct3D feature level 10", which makes this test suitable for testing compliant with DirectX 10 devices.

★ Ice Storm - for tablets and entry-level PCs
Run Ice Storm, to measure the performance of Windows-tablet, ultraportable or entry-level PCs. Ice Storm built on supports DirectX 11 engine, which was given to the specification «Direct3D feature level 9", which makes this test ideal for today´s portable devices, aspiring to that level. You will be able to compare the results between a Ice Storm, received on devices with Windows, Windows RT, Android and iOS, online futuremark.com.
21.09.2018 23:57:14
Все пришло норм!
10.05.2016 23:04:29
Все ок. Спасибо.
25.11.2015 19:01:44
Все ОК.
01.11.2015 17:40:15
спасибо
01.11.2015 10:22:31
Быстро и удобно!