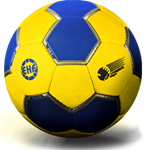 Subscribe to 10 football predictions

Subscribe in football betting. This newsletter includes only the most reliable and costed forecasts! Payment for services, you will receive an email newsletter when buying specified the day before the event, it gives you extra time to make a bet, and to protect themselves from falling coefficients. If the forecast is not passed or refund rates, the forecast does not take into account! So you pay only WINNING forecasts!
Immediately after payment you will receive a form to fill in the registration data, which will have to fill the following fields:

- E-mail (email);

- First Name;

These data will be transferred to the seller to complete the transaction of purchase and sale of goods.
17.05.2014 14:24:54
Отличная подборка прогнозов, буду брать ещё.