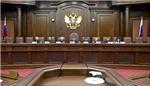 The contents of a 12-hour workshop:

Block №1: Positioning: the foundation of a successful practice

Block №2: Create a line of services, strategy and sales scenario

Block №3: create a tool to promote your law firm

Block №4: Work with your contact database

Block №5: Referral Marketing. How to work with other people´s contacts database

Block №6: Strengthening the incoming flow of customers into your legal business

Block №7: Guerrilla Marketing in the legal business

Block №8: Increase in profit legal business low-cost ways

Unit №9: Conversion. Converting potential customers in real

Block №10: Marketing on autopilot. How to automate customer acquisition

Block №11: Full control of its legal business

Block №12: Professional management of quality of service
For whom?


For directors and managing partners of law firms

For private lawyers

For managers of lawyer formations

For lawyers who want to start their private practice



All these people are united by one thing in common: They are uncomfortable by the fact that their company does not develop, and they want to and are willing to work hard at the result - a fast and steady growth of the legal business.
No feedback yet