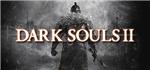 IMPORTANT!
• The game is available only for Steam accounts from Russia. Controls at the top of the page:
https://store.steampowered.com/account/
• The game can not be placed in inventory. You can only add to the library.
• Refunds for purchases are not made.
Usually the delivery takes 2 to 10 minutes. In exceptional situations (at night), a delay of up to 12 hours is possible.

Dear customers - positive feedback from you to raise our rating, thereby increasing our sales and thereby making it possible for you to reduce the prices of our products!
07.02.2017 6:37:49
Всё Ok
03.01.2017 0:55:25
Быстро и качественно.
30.08.2016 21:26:11
огромное спасибо гифт дошел моментально