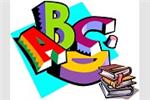 This audio hypnosis will allow you to relax and less nervous because studies


Many people believe that age to learn foreign languages \u200b\u200bis becoming more difficult. Up to six kids can without any problems to learn several languages, so what's so happens then that takes away the natural ability?


Of course, your brain with age begins to work differently, but it is not the only obstacle studies.


May interfere with anything, from dislike to school to poor concentration. But whatever the reason, hypnosis will allow you to make the most of your language skills.


Of course, the importance of a good teacher and thought the program has not been canceled, but you can do something, and with his hand.



What attitude helps to learn languages?


How to improve memory for words and grammar, while reducing stress and feelings about the study?


Hypnotic trance - an ideal condition for learning. In it you can forget about everything and completely surrender their studies - as children when they do something interesting. And suddenly something wonderful happens ... You start to learn without realizing it. Words and design recall, requiring no effort.
No feedback yet