Content: text (0 symbol)
Available: 0
Uploaded:

Positive responses: 32
Negative responses: 0

Sold: 280
Refunds: 0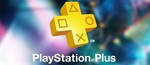 -------------------------------------------------------------------------------------------------------------
Code to activate the PS PLUS for a period of 90 days you will receive automatically after the payment. The system will switch itself!
-------------------------------------------------------------------------------------------------------------

You buy the card PlayStation Plus (PSN Plus) 90 days - 90 days subscription for use on Russian accounts.

ATTENTION !!!
This card is only for Russian accounts



PlayStation Plus - a service that gives account holders Sony Entertainment Network many privileges. Become a subscriber
PlayStation Plus and get access to exclusive game content, and special offers in the store PlayStation Store.
With PlayStation Plus you can each month to download from PlayStation Store a selection of the best games catalog, new projects are available
only download it, as well as digital versions of popular games on Blu-ray Disc. At any time you can download from the PlayStation Store is not
less than 10 games at no additional charge, and change every four weeks at least three games from this collection. And PlayStation Plus
It offers members great discounts and additional materials, including themes and avatars. But that´s not all! Subscribers PlayStation
Plus get access to special Demo and Trial versions of games before the official release - you can first touch to new
projects and tell their friends about what awaits them. Subscribers also enjoy exclusive discounts on products PlayStation Store,
and a list of games, which are discounts, changes every month.

Key features:
Games. An extensive range of downloadable games and digital versions of hits, released on Blu-ray Disc, the best games for the PS One, and even minis available
at no additional charge. With PlayStation Plus you can always load no less than 10 different games and just one year, subscribers get
More than 45 games!
Sales and discounts throughout the year. Always only the best deals for subscribers PlayStation Plus.
Free avatars and dynamic themes. The stylish avatars, and only the most beautiful themes for you!
Trial versions of games. To decide on the purchase, you can for an hour to test the full version of the selected game, published in
PlayStation Network or published on the Blu-ray Disc.
Exclusive early access to demos and beta versions. Always be the first!
Automatic loading. You will automatically receive all updates PS3 system software and installed games, as well as
demos of new projects.
Network Storage game data. You will be able to store on a network drive backup files with a total size of game data to
1 GB, and the access to them you can get with any system PlayStation 3. Read more about this service can be found at
Online eu.playstation.com.

Instructions for use PlayStation Plus (PSN Plus) 365 days:

- Russian Create an account PlayStation Network (or use an existing one)
- Visit the shop Playstation Store c via the PlayStation 3, PlayStation 4 or PS Vita
- Select the icon "Redeem Codes" in the "Showcase"
- Enter the 12-digit code and click "Continue"
- Follow the on-screen instructions to redeem the code
Note: when you enter the certificate is case sensitive
12.12.2017 20:57:35
все работает мпасибо
26.12.2015 15:46:49
Все четко.
13.12.2015 14:23:56
спасибо, все ок
12.12.2015 12:58:51
все супер
08.12.2015 11:23:38
все супер
03.12.2015 10:39:57
good stuff )
27.11.2015 16:40:45
все супер
25.11.2015 5:12:14
Товар доставлен моментально, ключ подошел! =)
21.11.2015 20:53:29
спасибо
16.10.2015 12:55:35
все супер
13.10.2015 10:17:21
Все отлично
24.09.2015 12:37:19
Спасибо!
12.09.2015 16:03:36
Все отлично!
22.08.2015 10:24:50
спасибо все супер
19.08.2015 21:37:02
все супер
03.08.2015 0:27:47
Спасибо!)
16.05.2015 10:26:14
Все отлично!
04.05.2015 14:28:30
Всё супер!
15.04.2015 23:43:40
спасибо все ок