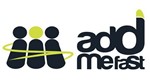 Account on the most popular in the world of website promotion in social networks Addmefast balance 40000 points.
If you want to unleash your page or group in any social networks such as facebook, instagram, twitter, youtube - it is exactly what you need. The services of this website used millions people around the world - this means that about you (or your product) will know a lot of people. Tasks performed very, very quickly.
On the site Points sold for $ 5/1000, I propose to 10 times cheaper.
Buy AddMefast account with a different number of points you can here
http://plati.us/monger/585621
There you will find my contact for communications in case you have questions about AddMeFast service work, or will be able to send your offer of cooperation.
After the purchase will be available login and password to access your account.
No feedback yet