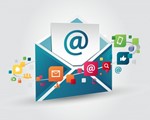 All good time of day. I have a year spinning in marketing. Has achieved some positive results. And one of these is the result in the field of email marketing.
Email marketing begins to develop very quickly. Because billions of people every day go through your mail and unable to stumble on your product, if you have done email newsletter.
In this course I will tell you and show you how just 30 minutes to configure the email newsletter. Everything is simple, nothing complicated.
By using my techniques, you can send more than 50000 emails per day. And it will be free for you letters.
The course pays for itself in less than a day. After sending a letter via service costs about 9 cents. I.e. 1000 emails = $ 90. 10,000 emails = 900 rubles.
I think the essence of the course is clear and understandable.
Buy the course and earn! Good luck to everyone!
No feedback yet