Content: text (0 symbol)
Available: 0
Uploaded:

Positive responses: 50
Negative responses: 0

Sold: 215
Refunds: 0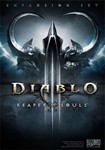 This product requires the standard version of the game activated on your Battle.net account.

Right after payment you will receive a key automatically.

Play in any game region. You will be able to activate this key from any country and to play from any region.

Game requires Internet connection, Battle.net® registration and Battle.net Desktop Application required to play.

PLATFORMS: Mac, PC, PlayStation® 4, PlayStation® 3, Xbox® One, Xbox® 360

AVAILABLE LANGUAGES:
繁體中文, 한국어, Polski, Русский, Português (AL), Español (AL), English (US), Español (EU), Deutsch, English (EU), Italiano, Françai
Please dont forget to leave a feedback after you used the key. It will help to other buyers to make right choose!/delivery
29.11.2020 17:53:44
отлично спасибо все ок
19.10.2020 8:49:10
все ок
14.03.2020 15:09:07
Спасибо!
12.03.2020 11:34:59
Все ок спс
14.01.2020 22:27:25
Спасибо , все супер
05.12.2019 17:44:55
Все хорошо,ключ получил мгновенно,активировал...без проблем!