Positive responses: 0
Negative responses: 0

Sold: 2
Refunds: 0

Sorry, but this item is temporarily out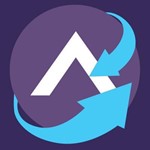 SecureAPlus is a white list of applications with cloud scanning and ClamAV antivirus to protect your computer against known and unknown threats. Compatible with other antivirus software, providing an additional level of security.
Anti-Virus protects your computer from known malicious programs, whilst the whitelist provides proactive protection against unknown threats.
Unlike traditional antiviruses, SecureAPlus blocks any new and unknown malicious programs at their first attempt to launch, even if they try to avoid detection.
Instruction:
1. Download SecureAPlus Premium and install on your computer;
2. Go to the "Info and Licenses" menu> "Account;
3. Create a new account by selecting "Signup for a Free Secure Secure Account", or log in using an existing account;
4. Enter the purchased key in the "Activation Code" field and click "Redeem";
5. Restart the application.
No feedback yet