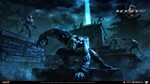 Download link
http://56mag.ru/download/asbl
Download, run on behalf of ADMINISTRATOR will write the key is not active and copied
Insert in the key field (right-click paste) and click send. 30 seconds and the software is active.
Immediately after payment you will receive a form to fill in the registration data, in which you will have to fill out the following fields:
- Specify only the program key or anything superfluous;
These data will be transferred to the seller to complete the purchase and sale of the goods.
No feedback yet