Content: 70903114056173.rar (282.25 KB)
Uploaded: 03.09.2007

Positive responses: 0
Negative responses: 0

Sold: 0
Refunds: 0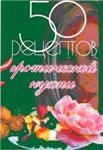 The booklet contains 50 recipes of erotic cuisine. Antique dishes (Guriev porridge, sbiten) and modern (for example, phallic patties), vegetable and fruit salads, exciting drinks will help to improve potency and decorate the table and the family.
Here are the names of some recipes:

Salads and appetizers

1. Vegetables flooded erotic

2. Salad Cleopatra

10.Salat "Poetry of Love"

SOUPS

13. Chowder "Women's modesty"

14. Erotic friedge

15. Men's Chowder

MAIN DISHES

23. Ravioli "Siberian love"

24. "Letters beloved"

25. Phallic cutlets of meat and vegetables

29. Chicken with vegetables "Revenge of the husband" ................................... 20

30. Erotic schnitzels

BEVERAGES

32. Drink "bride's secret"

33. Drink "Mystery of the groom"

34. Drink exciting

36. Drink sexy

DESSERT

47. Orange Pancakes

50. Cake "The sweetness of love"
No feedback yet