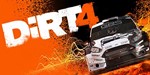 BUYING THIS GOODS YOU AUTOMATICALLY AGREE TO THE CONDITIONS OF THE SELLER:
1.The store provides you with the activation key on Steam immediately after payment.
2.This key is distributed by digital distribution, and does not have boxes and disks.
3.Regional restrictions are prescribed in the name of the goods, if not specified, no restrictions - region free.
4.Claims and replacements only with the provision of video purchase and data entry into the activation window. (Recommended programs: for recording -
http://www.bandicam.com/en
, for downloading -
http://www.dropmefiles.com
).
INSTRUCTION FOR ACTIVATION:
1.You must download and install Steam:
http://store.steampowered.com/about/
2.Log in to your account or register a new one.
3.Go to the "Games" section and select "Activate on Steam ..." and enter the key received after payment.
4.After activation, the game will appear in the list of games (Library) and you can download it.
DiRT 4 is the fourth part of a series of arcade races. The game is a serious challenge even for experienced virtual racers. The new DiRT 4 Academy will teach the skills that are required to reach the peaks in motorsports, and will become its own playground for off-shore.
DiRT 4 will have two different management models. The Gamer mode is more suitable for new players, while Simulation will be chosen by more experienced riders. In DiRT 4, the evolution system "Your Route" (Your Stage) will appear - an innovative tool for generating routes for the rally, allowing you to create an almost infinite number of unique traces at the touch of a button. The player just needs to choose his location in the future location and set the parameters he needs, the rest for him will do "Your route". And, on the resulting track, you can not only ride alone, but also arrange a race with several friends at once or give access to players from around the world. A new feature in the game will allow the most avid fans of the series to create more extensive and diverse routes, and for beginners - shorter, on which they can hone their skills.
However, the DiRT series has never been just about how to be filigree to fit into the turns, its foundation is also based on a constant decision-making, when the heart is torn from the chest, and around constantly changing various conditions. And only courage can bring a true reward!
To participate in the development of Dirt 4 were attracted stars of rally sports - Chris Meek, a participant in the World Rally Championship, and Petter Sulberg, two-time world champion in rally cross-country.
http://store.steampowered.com/app/421020/DiRT_4/
No feedback yet